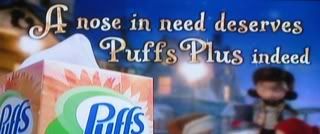 Why don't all slogans rhyme? Would they if copywriters had more time?
Or do marketers think it's cheesy? Perhaps, a bit too easy?
Well I have news for you brands. For a slogan that's not canned...
Break out the prose. Let the verbiage flow.
Think like a poet. Your audience will know it.
They'll buy your stuff if your slogan ain't fluff.
So if you want to make more cheddar, use a rhyme to make your slogan better.