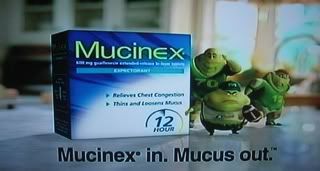 Here's another effective slogan. Nothing flashy or unexpected. Just good ole tellin' it like it is. Plays nicely against the commericals with the green mucus gang getting sent packing. On the heels of the Obama slogan, this got me thinking -- maybe we can do one better for the Senator? How about this...
Obama In
.
Peace Out
.
That's got a nice ring to it, aye? I'm going to post it to
My.BarackObama.com page
and see if it gets picked up at all.